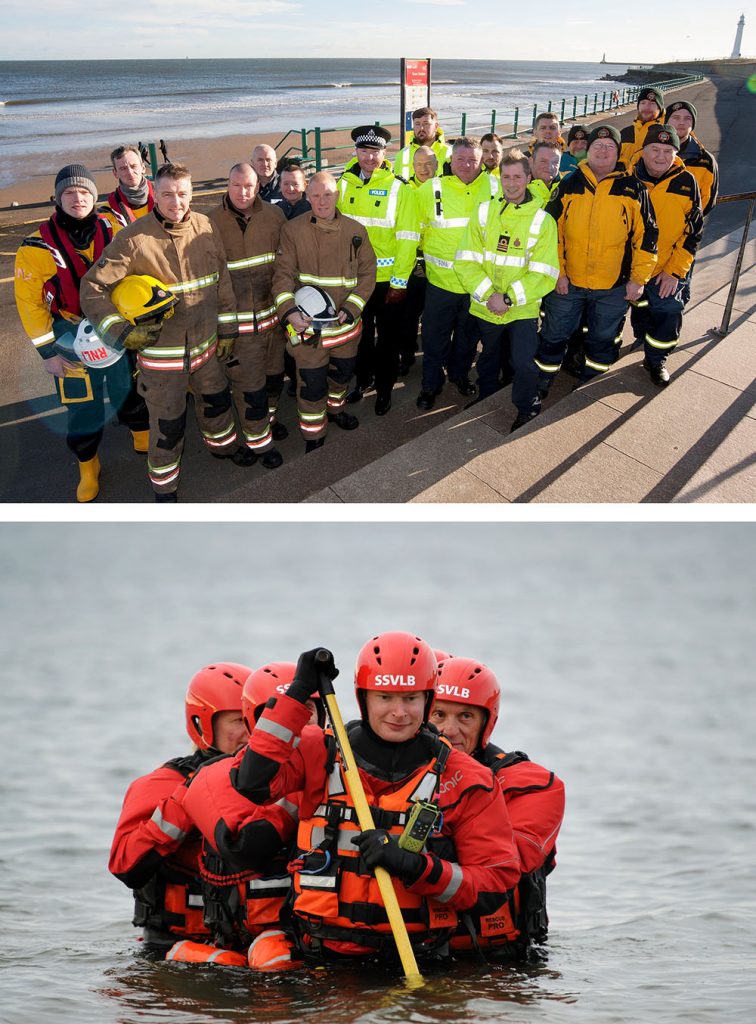 South Shields Volunteer Life Brigade is a Registered Charity (No. 1052343)
We are funded entirely by voluntary donations, grants from charitable funding organisations, local benefactors, group and individual fundraising events and Officers, Members and Friends are very grateful to local bodies, including South Tyneside Council, local businesses and individuals for their continuing support for the upkeep and maintenances of our buildings and equipment. With annual running costs around £20,000 it is always encouraging to know that our Search and Rescue services are well appreciated as well as enabling our Grade Two listed buildings to be well conserved.
Everyone involved in the work the Brigade is an unpaid volunteer and give freely of their time and efforts to provide our Search and Rescue service as well as supporting the raising of funds to meet major running costs such an insurance for our buildings, vehicle and personnel as well as purchase and replacement of rescue equipment, personal protection equipment, vehicle running costs, radios, First Aid equipment and training costs. To learn more more about joining the team or becoming a Friend of SSVLB contact info@ssvlb.org.uk
Like the Search and Rescue work of South Shields Volunteer Life Brigade, the work of fundraising goes on all year round. Open Days and organised visits to the Watch House generate on-site donations and increase awareness of the work of the Brigade and interest is its history and the heritage of lifesaving. Talks and presentations to outside community groups and local organisations can also be arranged.
A range of other fundraising events, including the Annual Dinner and popular River Cruise, take place alongside one-off events such as sponsored cycle rides, sponsored marathon walk, race nights and coffee mornings.
If you would like to organise a group visit to the Watch House or a talk or presentation to your organisation contact: info@ssvlb.org.uk
From time to time the Brigade also receives bequests. If anyone wishes to consider leaving a bequest in their will please contact: infor@ssvlb.org.uk
The Brigade is also grateful for support from local shops, restaurants and bars by placing individual Collecting Boxes in their premises. This is a great fundraising opportunity and again we are grateful to those local businesses for their support. If you ae interested in hosting a Collecting Box please contact: info@ssvlb.org.uk